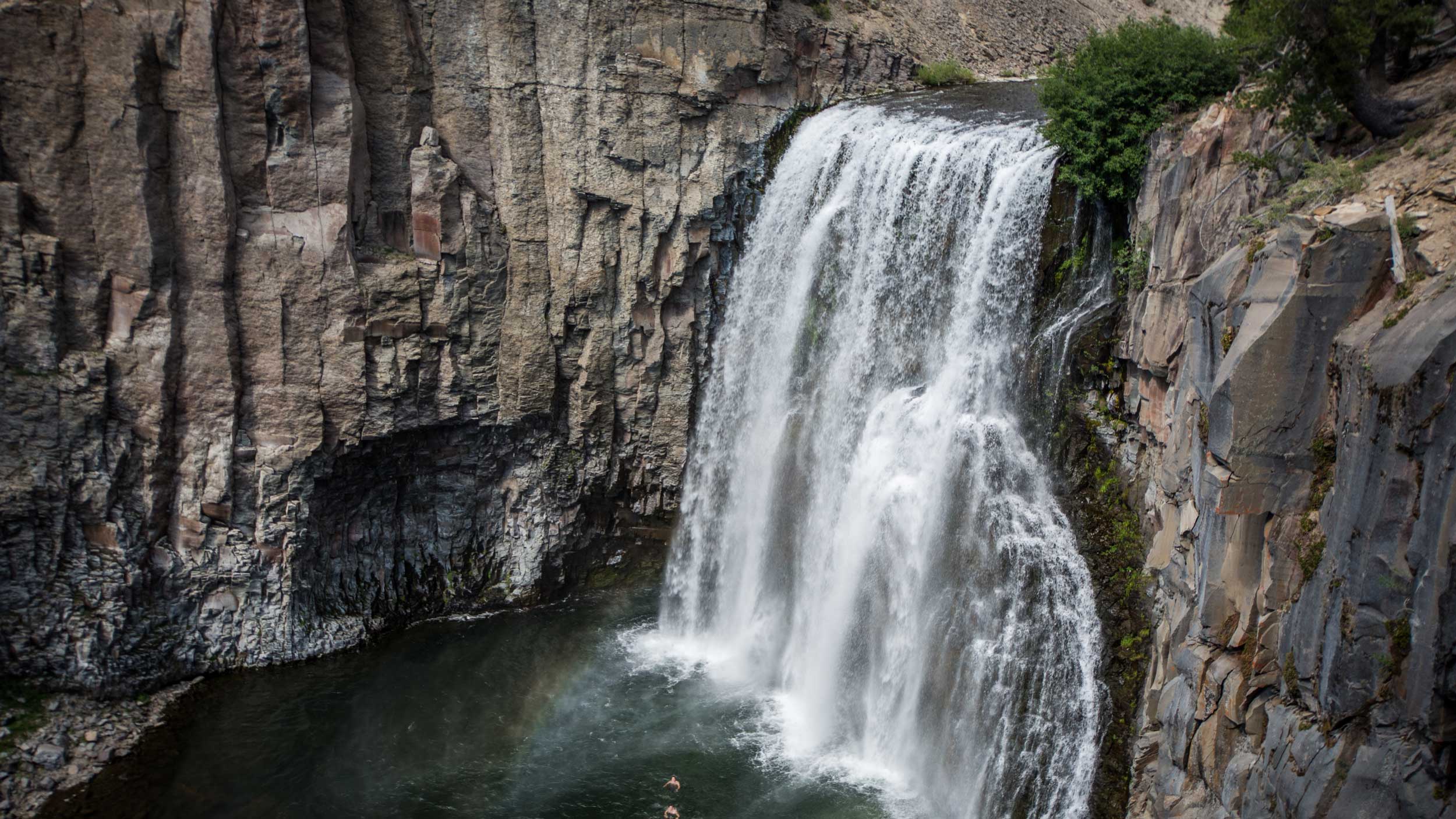 Explore
Muir Woods
Muir Woods is a redwood forest full of history and offers an enriching look into the ecological makeup of this natural haven.
Helpful Links
Address
Mill Valley, CA 94941
Why Visit Muir Woods
Muir Woods was established as a national monument in 1908 in an effort to protect one of the few remaining old-growth coastal redwood forests left in the Bay area and the world. This redwood forest is part of a redwood range that spans from the California and Oregon border all the way down to Big Sur. The trees that make up this dense and often mild-temperate forest tell a story that has spanned many years and proven how nature and the inner-workings that make up these woods have adapted over time to ensure it continues to flourish.
Muir Woods spans over 550 acres of land with beautiful hiking trails that lead to different tourist spots throughout the park. Depending on the trail you choose, the forest offers breathtaking views of a natural ecosystem that has remained untouched over many centuries and has been allowed to flourish with greenery and wildlife. It is a wonderful haven that residents and people from around the world can visit to relax, explore, and learn about year round.
What To Do While Visiting Muir Woods
Muir Woods is a thriving paradise that provides human visitors with interesting sights to see. From the giant redwoods and scattered Douglas firs that make up the shaded canopy of the forest, to the smaller plants and shrubs down below, there is a lot to learn about and experience.
Muir Woods offers a range of activities for all visitors. There are hiking trails to get some fresh air and experience nature away from the city. A great way to enhance your experience is to download the National Park Service App and access the offline content available. It provides useful information like maps, a list of animal and plant life found in the forest, and more. Depending on the season, tourists can partake in birdwatching as various bird species are known to live in the forest. The Muir Woods Visitor Center also provides tourists an information center and resources needed to make the most of your visit. It even offers young children the opportunity to learn about the redwoods in the forest by becoming a Junior Ranger!
Facts About Animal Life
The forest is relatively quiet with not too much movement during the day. But Muir Woods is a home to many animals. Some of the inhabitants include hawks, wild turkeys, exotic butterflies, slugs, and other small life nestled into the forest floor. The Redwood Creek provides a temporary home for two types of Salmon during spawning season. These species are the Coho and the Steelhead Salmon.
Facts About Vegetation
Many plants thrive below the redwood canopy. Environmentalists and tourists alike can make a fun day of hiking through the forest trying to identify the various plant life. Some of the plants that can be found in Muir Woods are calla lilies, dogwood, baby blue eyes, douglas irises, elderberry, honeysuckle, and shrubs. All of these plants have become a part of the interconnected ecosystem that is Muir Woods.
What to Know Before You Go
To make the most of your visit to Muir Woods, it is important to plan ahead and know what your surroundings will be like. Time flies by when you are outdoors and having fun so it is important to maximize your time. Many things have changed to ensure each person's safety as well as the preservation of the forest. All visitors must have a parking reservation prior to arriving at Muir Woods. The reason for parking reservations is to ensure traffic to the forest is safe. Since there are limited parking spaces, it is necessary that you arrive during your designated arrival window depending on the parking reservation you make. Other important information to know before visiting includes the park hours. As of right now, Muir Woods is open from eight in the morning to 8 at night. Standard parking reservations will allow you to remain at the park until closing time.
Muir Woods has an entry fee. Tickets can be purchased online ahead of time to avoid having to wait in line at the visitor center upon arrival. Visitors also have the option to purchase an annual pass at the visitor center which will waive the entry fees to Muir Woods and other national parks in the United States. Plan according to the activities you wish to participate in. Please keep in mind that there is no cell phone service in Muir Woods. Any maps, informational materials, and parking permits will need to be printed or downloaded before you arrive at the park in order to be accessible. Muir Woods has a strict no pet policy to help conserve the natural ecosystem of the forest. Service animals are allowed and limited accessible parking is available as well.
Visitors of the park will also have access to the Muir Woods Trading Company retail store to purchase souvenirs or the cafe for convenient meals. As always the goal is to have fun, enjoy the rich history Muir Woods has to offer, while being safe and doing our part in maintaining this beautiful haven.
Explore Now
Directions to Muir Woods
Get directions and prepare to explore!
We're Here to Help
Interested in our beautiful community? Give us a call and we will answer or call you back in a timely manner. We look forward to hearing from our future residents!